Privacy Policy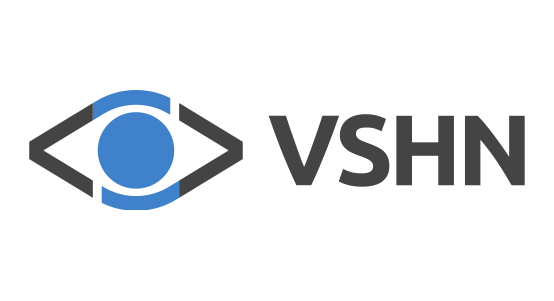 ---
Version of the document: April 2023
1. Data protection
This privacy policy ("Privacy Policy") applies to the website of VSHN AG, which is available under the domain vshn.ch as well as the various subdomains and related domains (hereinafter referred to as the "Website"). We are committed to the protection of your personal data, and treat your personal data confidentially, and in compliance with the applicable data protection regulations and this Privacy Policy.
This Privacy Policy informs you of our practices regarding the collection, use and disclosure of personal data when you use our Website, and the choices you have associated with that data. By accessing the Website, you ("User", "you", "your" or "yours") agree to the collection, usage, and disclosure of information in accordance with this Privacy Policy.
2. About us
2.1. Name and address of the controller
The controller within the meaning of the applicable data protection regulations is:
VSHN AG
Neugasse 10
8005 Zürich
Schweiz
2.2. Name and address of the data protection officer
The data protection officer responsible for processing is:
Patrick Mathers
VSHN AG
Neugasse 10
8005 Zürich
Schweiz
Every data subject may contact our data protection officer directly at any time in case of questions or suggestions regarding data protection.
3. Personal data we collect
It is generally possible to browse our Website without entering any personal data. You may actively provide us with your contact details (e.g. name, address, or email address) (see Section 4 for an overview of how we collect personal data).
Personal data that is collected when using our web pages is limited, as far as possible, to that which is provided voluntarily. This data is not shared with third parties without your express permission.
4. How we collect personal data
We collect information about you when undertake certain actions on our Website.
4.1. Contact form
If you send us an inquiry via our contact form, the details that you enter, including your contact details, will be stored by us in order to process your inquiry, and in case we have any follow-up questions. We do not share this data without your consent.
4.2. Newsletter data
If you wish to subscribe to our newsletter, we require that you submit an email address as well as information that allows us to confirm that you are the owner of the email address provided and that you consent to receiving the newsletter. We do not collect any further data. We use this data exclusively to send the requested information and do not share it with third parties. You can, at any time, withdraw your consent to the saving of your data and email address, as well as its use to deliver the newsletter – for instance, via the 'Unsubscribe' link in the newsletter.
5. Legal basis and purposes
Our legal basis for collecting and using the personal data described in this Privacy Policy depends on the personal data we collect and the specific purposes for which we collect it.
Contract: To perform our contractual obligations or take steps linked to a contract with you for the following purposes:
To deliver our services.

To provide you with customer support.
Consent: We may rely on your freely given consent at the time you provided your personal data for the following purposes:
To provide you with news, special offers, newsletters, and general information about goods and services which we offer (with your explicit consent).
Legitimate interests: We may rely on legitimate interests based on our evaluation that the processing is fair and reasonable for the following purposes:
To provide and maintain our Website, as well as to detect, prevent and address security threats.

To analyse, improve, personalise, and monitor the usage of our Website and communications.
Public interest: To meet regulatory and public interest obligations for the following purposes:
To maintain records in accordance with applicable regulation and legislation.
6. Data storage and retention
We retain your personal data only for as long as is necessary for the purposes set out in Section 3 of this Privacy Policy, and to the extent necessary to comply with our legal obligations, resolve potential disputes and enforce our legal agreements and policies.
7. Service providers and data transfers
We may employ third party companies ("Service Providers") to facilitate the operation of our Website or perform related services, such as IT infrastructure services. These third parties have access to your personal data only and insofar as necessary to perform these tasks on our behalf, and are required to safeguard it in accordance with our contractual obligations and applicable data protection legislation.
Such safeguards may include transfer to countries that have been deemed to provide an adequate level of protection according to lists of countries published by the Federal Data Protection and Information Commissioner. They may also include applying standard data protection model clauses, binding corporate rules or other standard contractual obligations which provide for appropriate protection of data.
8. Data disclosure
We may disclose your personal data in the good faith belief that such action is necessary to:
To comply with a legal obligation (i.e. if required by law or in response to valid requests by public authorities, such as a court or government agency);

To protect the security of the Website and defend our rights or property;

To prevent or investigate possible wrongdoing in connection with VSHN;

To protect ourselves against legal liability.
9. Data security
We take reasonable technical and organizational security measures that we deem appropriate in order to protect your stored data against manipulation, loss, or unauthorized third-party access. Our security measures are continually adapted to technological developments.
We also take internal data privacy very seriously. Our employees and the Service Providers that we retain are required to maintain secrecy and to comply with applicable data protection legislation. In addition, they are granted access to personal data only insofar as this is necessary for them to carry out their respective tasks or mandate.
The security of your personal data is important to us but remember that no method of transmission over the Internet or method of electronic storage is 100% secure. While we strive to use commercially acceptable means to protect your personal data, we cannot guarantee its absolute security. We recommend that you use antivirus software, a firewall, and other similar software to protect your system.
10. Data protection rights
Depending on your country of residence, you may have the below data protection rights. Please note that we may ask you to verify your identity before responding to such requests.
10.1. Right to access
You have a right to request a copy of your personal data, which we will provide to you in electronic form.
10.2. Right to amendment
You have the right to ask us to correct our records if you believe they contain incorrect or incomplete information about you.
10.3. Right to withdraw consent
If you have provided your consent to the collection, processing, and transfer of your personal data, you have the right to fully or partly withdraw your consent. This includes cases where you wish to opt out from marketing communications.
Once we have received notification that you have withdrawn your consent, we will no longer process your information for the purpose(s) to which you originally consented unless there is another legal basis for processing. To stop receiving emails from us, please click on the 'unsubscribe' link in the email you received from us.
10.4. Right to erasure
You have the right to request that we delete your personal data when it is no longer necessary for the purposes for which it was collected, or when it was unlawfully processed.
10.5. Right to restriction of processing
You have the right to request the restriction of our processing of your personal data where you believe that the personal data is inaccurate or that our processing is unlawful.
10.6. Right to portability
You have the right to request that we transmit your personal data to another data controller in a common format such as Excel, where this is data which you have provided to us and where we are processing it on the legal basis of your consent or in order to perform our contractual obligations.
10.7. Right to object to processing
Where the legal basis for our processing of your personal data is our legitimate interest, you have the right to object to such processing on grounds relating to your particular situation. We will abide by your request unless we have a compelling legal basis for the processing which overrides your interests, or if we need to continue to process the personal data for the exercise or defence of a legal claim.
10.8. Right to lodge a complaint with a supervisory authority
You have the right of appeal to a data protection supervisory authority if you believe that the processing of your personal data violates data protection law. The competent data protection authority in Switzerland is the Federal Data Protection and Information Commissioner (www.edoeb.admin.ch/edoeb/en/home.html).
11. Links to third-party sites
Our Website may contain links to sites or apps that are not operated by us. If you click a third-party link, you will be directed to that third party's site or app. We have no control over and assume no responsibility for the content, privacy policies or practices of any third-party sites or services.
12. Cookie policy
This Website uses 'cookies'. Cookies do not damage your computer and do not contain viruses. Cookies help render our service more user-friendly, more effective, and more secure. Cookies are small text files that are stored on your computer and saved by your browser.
The majority of the cookies we use are 'session cookies'. These are automatically deleted at the end of your visit. Other cookies remain stored on your end device until you delete them. These cookies enable us to recognise your browser the next time you visit. You can adjust your browser settings such that you are informed when cookies are saved and only allow cookies under particular circumstances, block cookies entirely or under particular circumstances, or make sure that cookies are deleted when you close your browser. Deactivating cookies may restrict the functionality of this website.
12.1. Server log files
The Website provider automatically collects and stores information in 'server log files', which your browser automatically transmits to us. This information includes:
Browser type and version

Operating system

Referrer URL

Host name of the accessing computer

Time the server request was made
This data cannot be associated with a particular individual. We reserve the right to check this data retrospectively if we receive evidence of unlawful use.
12.2. Google Analytics
This Website uses the Google Analytics service to continuously improve the Website's offering. The provider is
Google Inc.
1600 Amphitheatre Parkway Mountain View
CA 94043
USA
Google Analytics uses 'cookies'. Cookies are text files stored on your computer that enable analysis of your use of the website. The information about your use of this website collected by the cookie is usually transmitted to a Google server in the USA and stored there.
You can prevent the storage of cookies by configuring your browser software accordingly; however, please note that if you do so, you may not benefit from the full functionality of this website. You can also prevent Google from collecting and processing the data generated by the cookie in relation to your use of the website (including your IP address) by downloading and installing the browser plug-in available here: https://tools.google.com/dlpage/gaoptout?hl=de
You can prevent Google Analytics from collecting your data by clicking on the following link. An opt-out cookie will be activated that prevents your data being collected when you visit this website in future: deactivate Google Analytics.
You can find more information on how Google Analytics processes user data in Google's privacy policy: https://support.google.com/analytics/answer/6004245?hl=de
12.3. HubSpot
This website uses functions of the service provider HubSpot. The provider is
HubSpot Germany GmbH
Koppenstrasse 93
10243 Berlin
Deutschland
HubSpot uses 'cookies'. The information about your use of this website collected by the cookie is usually transmitted to a HubSpot server and stored there.
You can prevent HubSpot from collecting your data by not accepting the cookies. You can find more information on how HubSpot processes user data in its privacy policy: https://legal.hubspot.com/privacy-policy.
12.4. ProductBoard
This website uses functions of the service provider ProductBoard. The provider is
ProductBoard, Inc.
Attn: Privacy Officer
612 Howard Street, 4th floor
San Francisco, CA 94105
United States of America
You can find more information on how ProductBoard processes user data in its privacy policy: https://www.productboard.com/privacy-policy/.
13. Personal data brokered from third parties
Users can choose to create a VSHN account by signing up with their existing Google, GitHub or Microsoft account.
If they do so, we'll query the respective third party (Google, GitHub or Microsoft) for the user's email address and full name in order to pre-fill the account creation form.
For GitHub, we additionally also query the user's GitHub username.
If the user completes the sign up process, their full name, email address and user name are stored as part of their VSHN account details.
When there's a failure in this process, the user's name or email address may be logged in the IdP logs.
The user's full name and email address may be accessed by services operated by VSHN when the user signs in to such a service using their VSHN account.
14. Changes
We expressly reserve the right to change this data protection policy at any time. If any such alterations are made, they will be published on this Website immediately. It is your responsibility to remain informed of the latest version of this data protection policy on our Website. We therefore recommend that you consult this data protection policy on a regular basis.